Exhibit A: The despised type of PR Practitioner (and customer service officer…)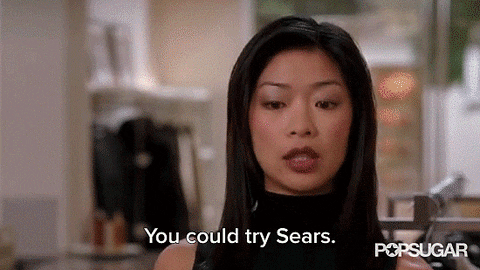 Exhibit B: The McDreamy of PR (and customer service. and general man kind…) ****note, it is not imperative to know how to do the splits but man if you can, respect is OUT THE WINDOW.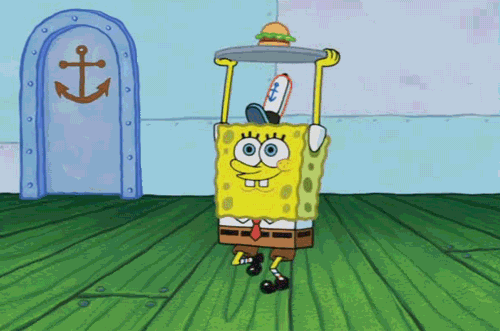 PR practitioners are not typically enjoyed by those who also work inside the communication and news environment. Greenberg, Knight and Westersund angle PR practitioners "as rhetorical mercenaries" and those that are "hired guns who advance corporate and government interests often at the expense of public benefit"(Greenberg, Knight & Westersund, 2011) .
Understandably the relationship between journalists and PR practitioners is tense as journalists desire truth of paramount importance and PR practitioners have an important need to 'spread the word' and develop a name/brand for their organisation or employee.
Therefore, the massive political, journalistic and public relations argument surrounding global warming creates a discursive setting for how pivotal PR can be within any issues. Forbes examined large corporations such as Coca-Cola and Nike, who have confirmed that "extreme weather has disrupted [Nike's] supply chain in more than 700 factories, mainly in South-east Asia.  This has resulted in droughts for cotton-producing regions that are used as material for Nike clothing"(Wynne, 2014). However have we heard much about how these changes to the globes climate have affected these organisations?
Nope.
Evidently the effort required to maintain an organisations image  and "dual character of a pluralistic, competitive public sphere characterized by promotionalism and activism means that the task of obtaining consensus through careful, deliberative discourse […] more complex and difficult, if not altogether impossible"(Greenberg, Knight & Westersund, 2011) .
Naturally, it is not just for-profit organisations that use public relations to 'spin' or interpret news regarding such issues as global warming. "In an effort to appear more politically relevant, environmental NGOs and activist coalitions increasingly utilize public relations techniques and rely heavily on corporate communication consultancies to assist them in reaching the hearts and minds of key publics and policy-makers"(Greenberg, Knight & Westersund, 2011). Therefore, PR practitioners are becoming increasingly important for releasing information to the public and providing angles for journalist reports. The Victorian State released media regarding the Forest Industry and issues relating to protecting flora and fauna, job security and the conservation of endangered species. Within this release and many other released by the Victorian State, effort and care must be of paramount importance in maintaining responsibility and honesty. An example of this is the neutral tone to this statement:
"Taskforce members have been actively meeting and consulting broadly with industry and conservation representatives to establish the terms of reference and framework"(Forest industry Taskforce terms of reference released, 2015)
Now, PR practitioners must effectively communicate the truth in an avenue that will promote the image and popularity of their organisation/corporation. It goes without saying that honesty is of vital importance and therefore should there be negative and detrimental information, it needs to be acknowledged and officially released by the organisation first, to ensure that the situation appears under control, thus assisting in maintaining reputation and respect.
Letting a righteous citizen or journalist release the information before the organisation or individual,  without the organisation being aware prior will evidently cast a negative light over that particular organisation. So it has become essential to have a PR plan in place for any circumstance. Steps need to be in place in a pre-emptive strike and research must be undertaken on a daily basis. Melissa Agnes eloquently walks through the necessity to arm your PR team with the right skills to prepare for any event.
If you aren't in awe of this woman and many individuals like her, who are so eloquent and learned, please re-watch the video. I find this video and many more like it completely enlightening and completely on point.
Back to the point, although snarled at by journalists and citizens alike who perceive PR to be a means to manipulating the truth (which it can inevitably be when used incorrectly or without remorse), public relations can increase "opportunities for groups traditionally on the margins of influence to shift the terrain of the debate"(Greenberg, Knight & Westersund, 2011).
REFERENCES:
Greenberg, J, Knight, G, & Westersund, E 2011, 'Spinning climate change: Corporate and NGO public relations strategies in Canada and the United States', International Communication Gazette, vol. 73, no. 1/2, pp. 65-82. Available from: 10.1177/1748048510386742. [23 November 2015].
Wynne, R. (2014) The public relations debate about global warming heats up. Available at: http://www.forbes.com/sites/robertwynne/2014/06/26/the-public-relations-debate-about-global-warming-heats-up/2/ (Accessed: 23 November 2015).
Forest industry Taskforce terms of reference released (2015) Available at: http://www.premier.vic.gov.au/forest-industry-taskforce-terms-of-reference-released (Accessed: 23 November 2015).